Books by Kelly deVos
Now available: FAT GIRL ON A PLANE
Now available: DAY ZERO (Day Zero Duology #1)
Coming 12/1/20: DAY ONE (Day Zero Duology #2)
Coming May 2021: EVERY BODY SHINES
(Story Contributor; Anthology edited by Cassandra Newbould)
Coming Summer 2021: EAT YOUR HEART OUT
Now available! (HarlequinTeen)
An unforgettable novel, told in dual Fat and Skinny perspectives, about smart fashion, pursuing your dreams, and loving yourself.
High school senior Cookie Vonn's post-graduation dreams include getting out of Phoenix, attending Parsons and becoming the next great fashion designer. But in the world of fashion, being fat is a cardinal sin. It doesn't help that she's constantly compared to her supermodel mother—and named after a dessert.
Thanks to her job at a fashion blog, Cookie scores a trip to New York to pitch her portfolio and appeal for a scholarship, but her plans are put on standby when she's declared too fat too fly. Forced to turn to her BFF for cash, Cookie buys a second seat on the plane. She arrives in the city to find that she's been replaced by the boss's daughter, a girl who's everything she's not—ultrathin and superrich. Bowing to society's pressure, she vows to lose weight, get out of the friend zone with her crush, and put her life on track.
Cookie expected sunshine and rainbows, but nothing about her new life is turning out like she planned. When the fashion designer of the moment offers her what she's always wanted—an opportunity to live and study in New York—she finds herself in a world full of people more interested in putting women down than dressing them up. Her designs make waves, but her real dream of creating great clothes for people of all sizes seems to grow more distant by the day.
Will she realize that she's always had the power to make her own dreams come true?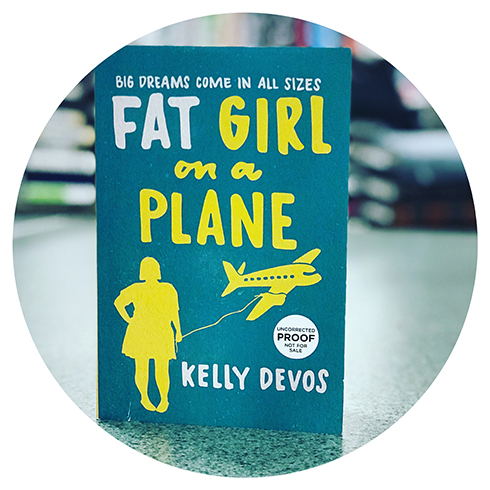 FAT GIRL ON A PLANE in the news
Now Available (Inkyard Press/HarperCollins)
Fans of Susan Beth Pfeffer's Life As We Knew It series and Rick Yancey's The 5th Wave series will cheer for this fast-paced, near-future thrill ride.
If you're going through hell…keep going.
Seventeen-year-old coder Jinx Marshall grew up spending weekends drilling with her paranoid dad for a doomsday she's sure will never come. She's an expert on self-heating meal rations, Krav Maga and extracting water from a barrel cactus. Now that her parents are divorced, she's ready to relax. Her big plans include making it to level 99 in her favorite MMORPG and spending her weekend with her new hunky stepbrother, Toby.
But all that disaster training comes in handy when an explosion traps her in a burning building. Stuck leading her headstrong stepsister, MacKenna, and her precocious little brother, Charles, to safety, Jinx gets them out alive only to discover the explosion is part of a pattern of violence erupting all over the country. Even worse, Jinx's dad stands accused of triggering the chaos.
In a desperate attempt to evade paramilitary forces and vigilantes, Jinx and her siblings find Toby and make a break for Mexico. With seemingly the whole world working against them, they've got to get along and search for the truth about the attacks—and about each other. But if they can survive, will there be anything left worth surviving for?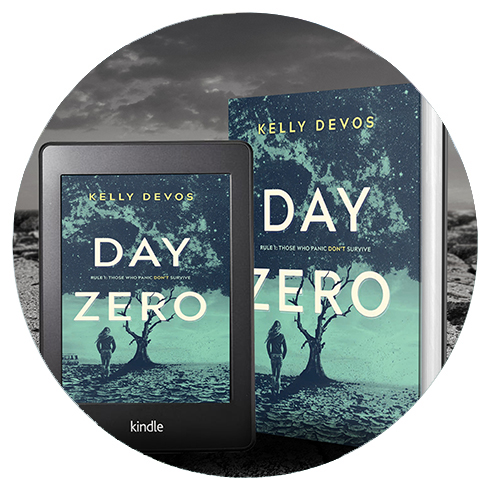 Coming 12/1/21 (Inkyard Press/HarperCollins)
In the sequel to Day Zero, stepsisters Jinx and MacKenna must put aside their enmity and work together to rescue their little brother…and possibly save the world. A nonstop whirlwind of a read for fans of Marie Lu, Rick Yancey and Alexandra Bracken.
RULE ONE: THOSE WHO PANIC DON'T SURVIVE
IT'S AS TRUE NOW AS IT WAS THE DAY OUR WORLD EXPLODED INTO CHAOS
Jinx
Three months ago, all I wanted was to stay up late playing video games and pretending things were fine. But with my parents' role in a massive political conspiracy exposed, I ended up on the run, desperate to rescue my little brother, Charles, from the clutches of The Opposition.
I used to hate my father's obsession with disaster prepping. But as I fight my way across a war-torn country and into a secret military research facility with only my stepsister to count on, I realize that following Dr. Doomsday's Guide for Ultimate Survival might be our only hope of surviving to see Charles again.
MacKenna
Once, I had it all. The right backstory. The right qualifications. But my life as a student journalist was destroyed forever in the explosions that triggered the country's meltdown. Now I'm determined to help Jinx get our little brother back. But we also have to find our own reasons to survive. Somehow, I've become the first reporter of the new civil war. In a world where your story is your ultimate weapon, I have to become the toughest freedom fighter of all.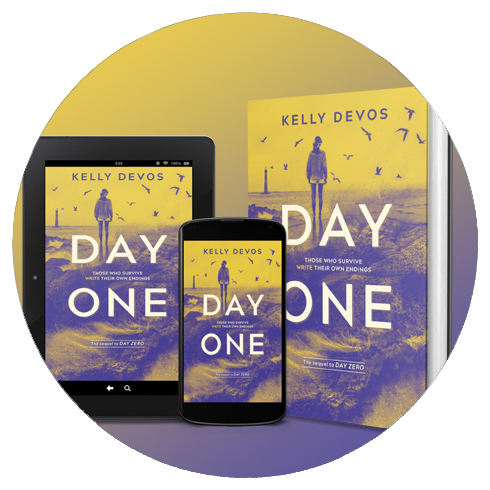 PRAISE FOR FAT GIRL ON A PLANE
"Bold, unique, and completely original, Fat Girl On A Plane is unafraid to stand up and take action. A debut both spirited and inventive, much like its indomitable heroine."
"A savvy, smart, and funny book about embracing your body and taking control of your destiny."
"Cookie Vonn is sharp, ambitious, and stubborn— everything I love in a main character. Her story is heart wrenching and funny and gutting and steamy and I loved every single word."
"Readers will appreciate deVos's characterization of Cookie, who realistically struggles to stay true to herself, regardless of the numbers on the scale. "